Best Homemade Sloppy Joes Ever
Is there a recipe out there, that no matter when or how you make it, everyone enjoys? For me, it is my Homemade Sloppy Joes! These babies are delicious and have such good flavor!
This recipe has been tweaked multiple times until I felt that is was perfect.
Cooking for me is a way to feel relaxed, which is actually how I feel when I am painting furniture too! So, finding a recipe that I can do from heart, and to be honest, I don't need to measure (I put measurements for those who need them!) is very relaxing to me!
The thing I really enjoy about this recipe is you can add a little more or little less of any of the ingredients and it still tastes wonderful!
Ingredients:
2 pounds – ground beef
1/2 Large Onion – chopped
2 packets – sloppy joe mix
1 – 15oz can tomato sauce
1-2 Tbsp Brown Sugar
2 Tbsp Ketchup
2 Tbsp Mustard
1-2 Tbsp White Vinegar
Directions:
Brown the ground beef and onion on medium heat. Drain the grease.
Add the sloppy joe mix, brown sugar, tomato sauce, ketchup, mustard, and vinegar. Mix together.
For best results, I usually make a few hours before dinner, to allow the sloppy joes to set. I reheat for dinner.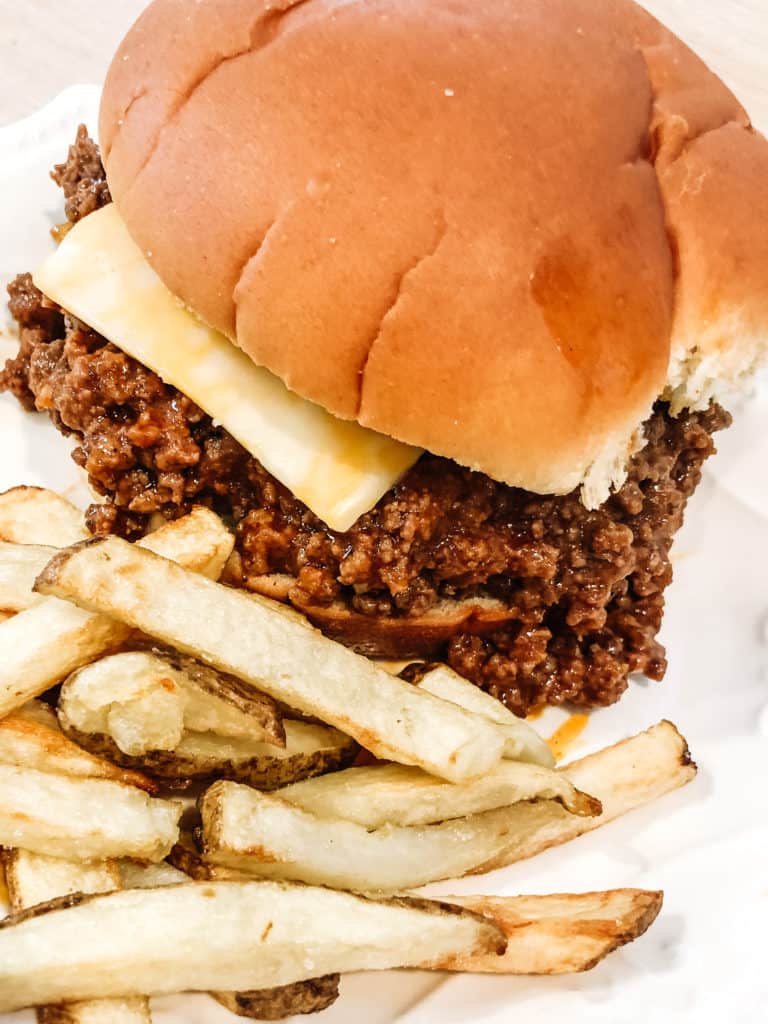 Serve on hamburger buns, with potato chips or homemade french fries, pickles, and salad! Enjoy your perfect summery meal!
This homemade sloppy joes recipe is extremely easy to double for a large crowd! And is usually a huge hit for everyone!
Are you looking for another easy dinner option? Try this Chili Recipe!