How to Paint Planter Pots
I needed a quick painting project last week to burn some of the creative energy that I had, but not wanting to invest in a huge project. I think you may know what I am talking about? And so, I pulled out some old planters and some paint and make my own painted planter pots!
I took some old planters that I have had for many years and a few cheap planters from Dollar Tree and Walmart that I wanted to update and decided to paint the planters. I went to Pinterest for painted planter ideas, and found a ton of boho – farmhouse – modern painted planters pots that I loved! And I decided to recreate some of that inspiration.
Supplies
This post contains affiliate links. I may get a commission if you buy through my links at no extra cost to you. You can see my full disclaimer for more details.
Instructions
Find your inspiration! Whether it is outside, inside, Pinterest, or another social media, a store's website, etc. You can find inspiration out of anything that you find inspiring.
Choose your paint color or colors and have ready. I recommend using two to three colors to keep the pots cohesive. You can then use these colors interchangeably throughout your planter pots.
Paint Colors
Fusion Mineral Paint – Sacred Sage
Mix of Waverly Chalk Paint in Mineral and Cashew with a little Sacred Sage mixed in.
Fusion Mineral Paint – Coal Black (which I did not end up using)
I first painted the base coat of paint. I used 2 coats of paint for the base coat. One color was used as the based coat, while the second color was used for accent. And I went over the accent color twice to ensure a good coverage.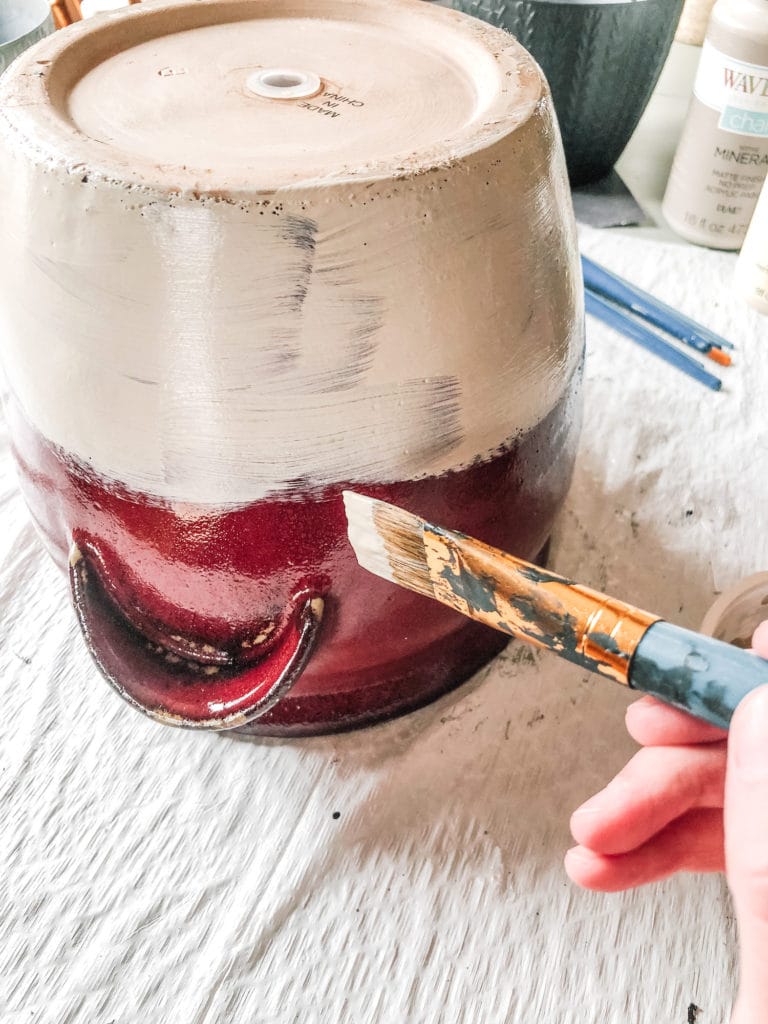 Pot #1: Wrapped a piece of tape around the planter about half way – and painted the second color.
Pot #2: Painted a boho vibe on the pot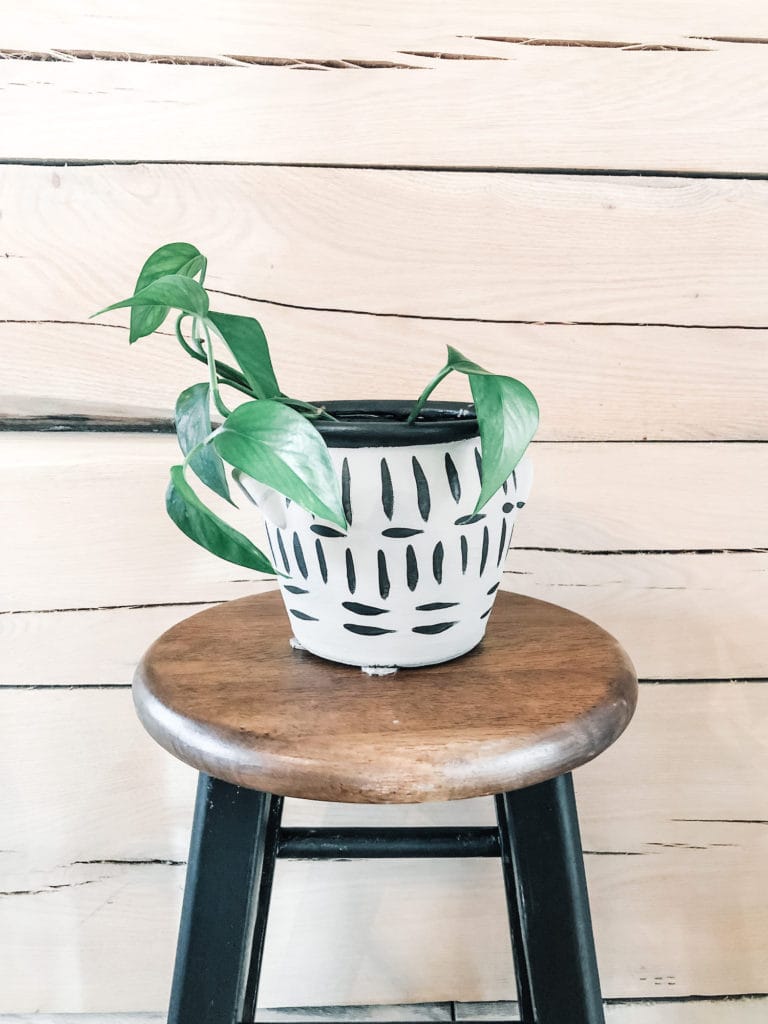 Pot#3: Painted different length horizontal lines the entire pot.
Pot #4: I left the one color – I liked the neutral look and wanted to use as is.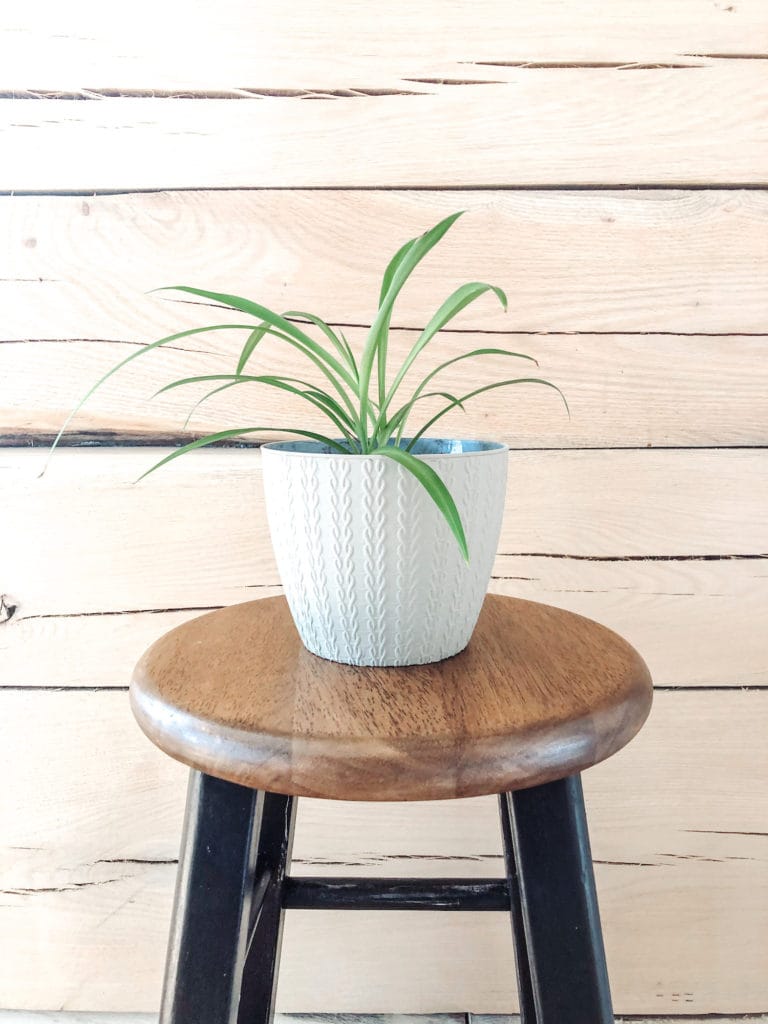 The planters were then finished with a coat of polycrylic and allowed to dry. I then filled the planters with indoor plants and faux plants.
Here are a few inexpensive planters that you can paint to make your own.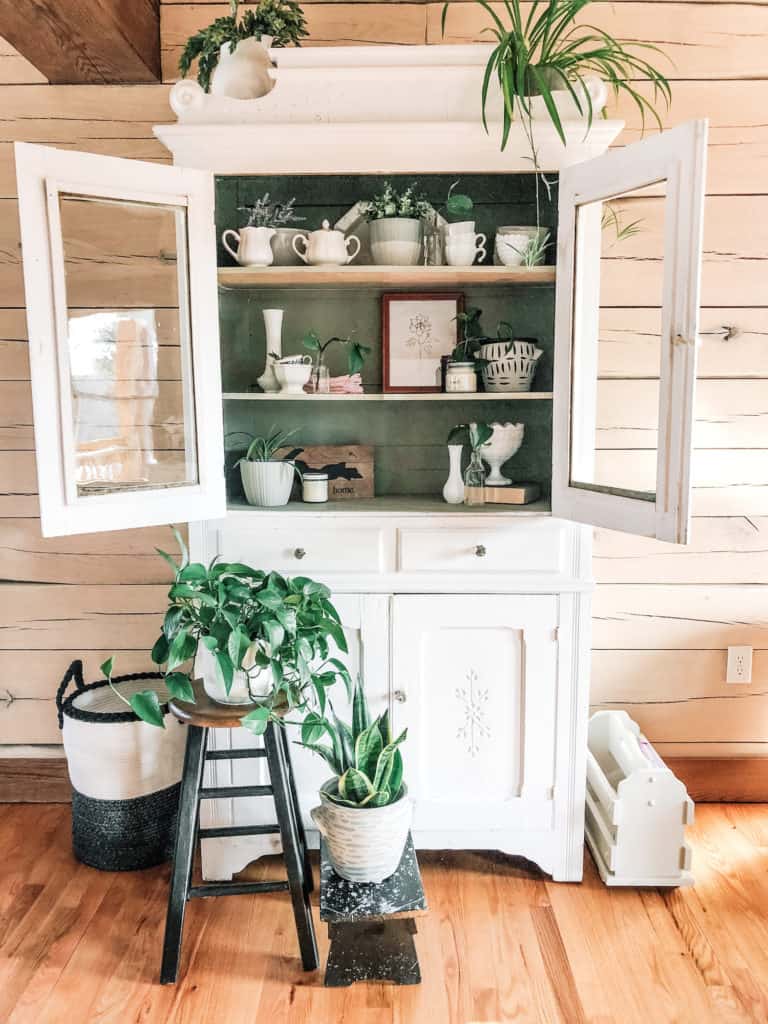 Enjoy! I am still learning on how to care for plants, so while I can't give you any tips, I am encouraging you to try! Or, if you are not wanting too, bring some faux plants into your home to add greenery. Here are a few great starter plants for those who are willing to learn!
If you are looking for some farmhouse style planters, check out this post here!
And, if you want to make sure that you don't miss any posts and want to receive my weekly newsletter which is full of weekly happenings in the Linen and Logs Home! You can SUBSCRIBE HERE.
Follow Along on Social Media